We are all intricately created beings, fearfully and wonderfully made (Psalm 139:14) in His image and likeness (Genesis 1:27). We were created by a great and awesome God who knows us better than we know ourselves. Since He created us, He knows what would best make us truly happy/ unhappy and what it would take for us to live a full and pleasing life. Ask yourself this, "Do you really know what you want?"
Before we were created, He saw us before we were born, the days allotted to us had all been recorded in His book, before any of the days ever began (Psalm 139:16). Our God has great plans and thoughts for each one of us, plans of good and not of evil, plans for peace, well-being and prosperity and not for disaster or calamity, to give us a future and a hope (Jeremiah 29:11).
Upon our salvation we humble ourselves before God, we surrender and make Jesus Lord over our lives and give up our will for His will. We are on this earth to do His will not our own and to fulfill His purpose and destiny for our lives. If you haven't surrendered fully then you may not be truly saved so please see our blog post, "From Death To Life" (Click HERE).
My sheep hear My voice, and I know them, and they follow Me; and I give eternal life to them, and they will never perish; and no one will snatch them out of My hand (John 10: 27-28). When the righteous cry (for help), the Lord hears and rescues them from all their distress and troubles (Psalm 34:17). If you regard sin and baseness in your heart (that is, if you know it's there and you do nothing about it) and you don't repent and confess your sins the Lord will not hear you (Psalm 66:18).
Jesus said that the thief's (Satan and his cohorts), purpose is to steal, kill and destroy but Jesus came, so that we may have life and have it more abundantly, His purpose, is to give us life in all its fullness (John 10:10).
When God blesses us, He will always and only give us His absolute best, no counterfeits. We may pray for one thing and not get it but it's because God has something even better in store for us. The devil on the other hand will only send counterfeits in an attempt to steal, kill and destroy us. That's why it's imperative to know God's will for us. His will is His word. Staying in the word, praying without ceasing and fellowshipping with God will enable us to know Him better, what He wants from us and to hear Him more clearly.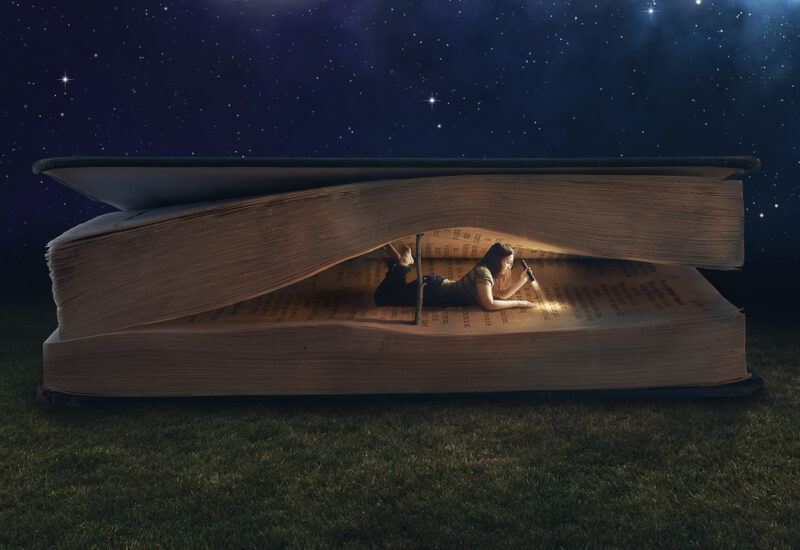 This fellowship allows Him to guide us on His good and righteous path, all we would need to do is listen and obey. Be faithful in the little things so he could bless you with the bigger things. He who is faithful in a very little thing is also faithful in much; and he who is dishonest in a very little thing is also dishonest in much (Luke 16:10).
When you pray, enter into His gates with thanksgiving, and into His courts with praise, giving thanks to Him and by blessing His holy name (Psalm 100:4). Draw near with confidence and come boldly before the throne of grace, so that you may receive mercy and find grace to help in time of need (Hebrews 4:16), casting all your cares (all your anxieties, all your worries, and all your concerns, once and for all) on Him, for He cares about you (with deepest affection, and watches over you very carefully) (1 Peter 5:7).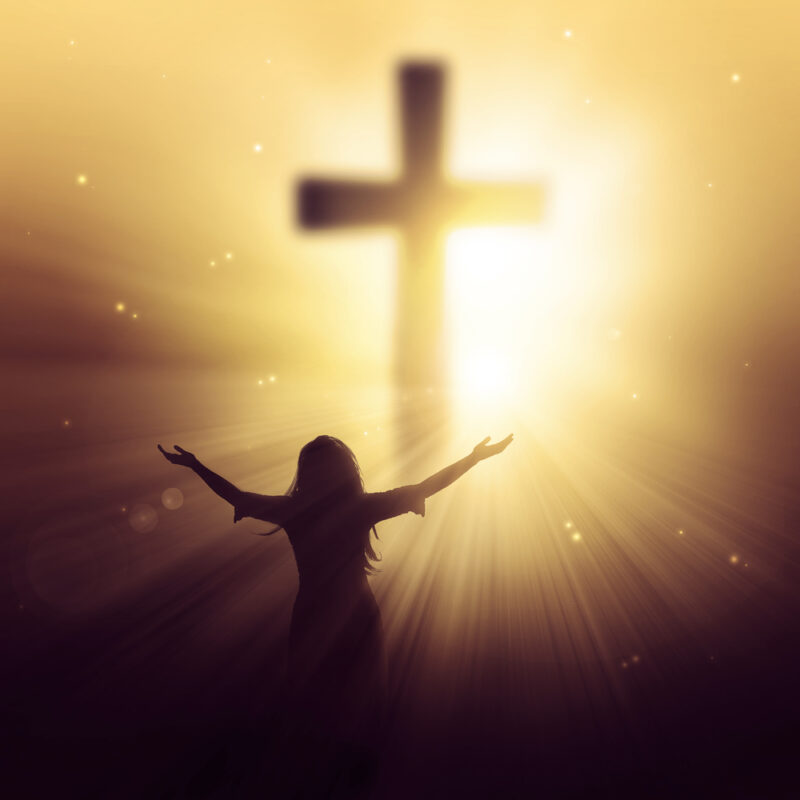 When you cast your cares upon Him once and for all, totally release it and let it go to Him. Confidently trust Him with your cares because He is more than capable to turn your situation around and bless you, He is faithful, He will never let you down, He is true and He is not a man that He should lie, He doesn't change his mind like humans do. Has He ever promised, without doing what He said? (Numbers 23:19)
He is a God of the impossible, Jesus Himself said, "With man this is impossible, but with God all things are possible." Therefore, don't worry about anything; instead, pray about everything; tell God your needs, and don't forget to thank him for his answers. If you do this, you will experience God's peace, which is far more wonderful than the human mind can understand. His peace will keep your thoughts and your hearts quiet and at rest as you trust in Christ Jesus (Philippians 4:6-7).
This is the confidence which we have before Him, that, if we ask anything according to His will, He hears us. And if we know that He hears us in whatever we ask, we know that we have the requests which we have asked from Him (1 John 5:14-15).
Jesus said that when you pray, pray that is His will be done here on earth as it is in heaven (Matthew 6:9). The key then, about answered prayers is praying according to His will which as I mentioned before is His word. 1 John 5:14 shows us that God only hears us if we ask according to His will, here we see how crucial it is for us to know His word. Whatever you are praying for find scriptures on it and speak the word into your life.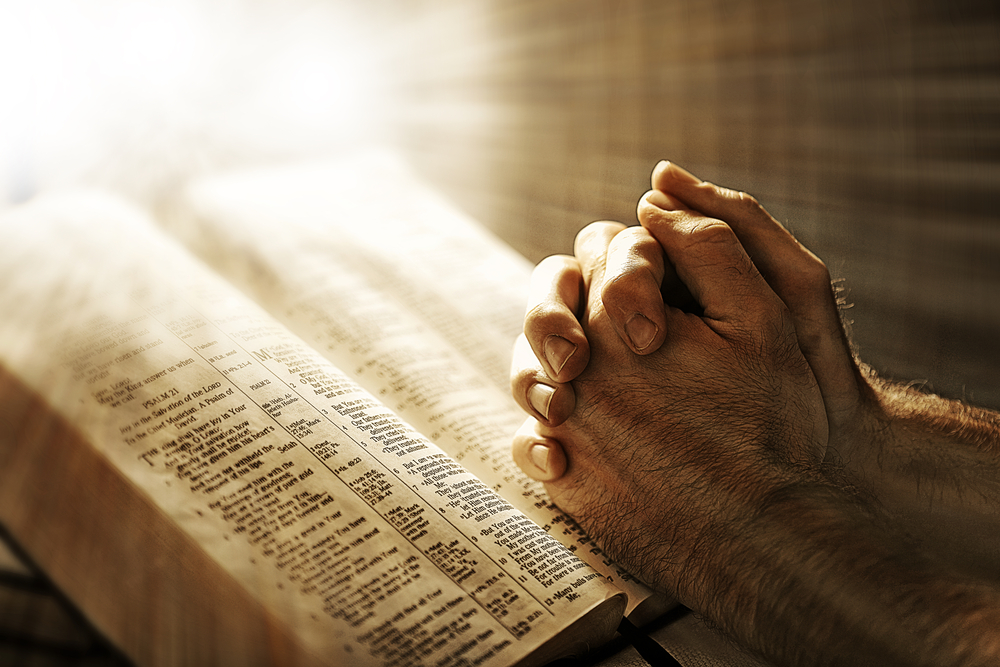 God is no respecter of persons and if He did it for another person, He could do it for you. When you go to His throne room to make your requests and petitions, present your case and back it up with the scriptures. The scriptures give your requests great supernatural power because His word shall always go forth, it will not return to Him empty, but it shall accomplish what He desires and it shall prosper in the thing for which it was sent (Isaiah 55:11).
Jesus died so that we could have a relationship with God directly. When we were born again, He adopted us as His children where we cry out, "Abba, Father." Abba being a more personal and intimate word for Father in Aramaic.
"Ask, and you will be given what you ask for. Seek, and you will find. Knock, and the door will be opened. For everyone who asks, receives. Anyone who seeks, finds. If only you will knock, the door will open. If a child asks his father for a loaf of bread, will he be given a stone instead? If he asks for fish, will he be given a poisonous snake? Of course not! And if you hard-hearted, sinful men know how to give good gifts to your children, won't your Father in heaven even more certainly give good gifts to those who ask him for them? (Matthew 7:7-11)
Therefore, keep on knocking and asking your Abba, Father, for your desires according to His will in faith believing that you've received and He will answer and provide for each individual knock and each individual petition.
Our Father wants to give us great gifts and blessings, all we have to do is ask Him. James 4:2-3 states that you do not have because you do not ask (it of God), you ask (God for something) and do not receive it, because you ask with wrong motives (out of selfishness or with an unrighteous agenda), so that (when you get what you want) you may spend it on your (hedonistic) desires. God knows all things (nothing is hidden from Him because we are in His hands) (1 John 3:20).
God's timing is perfect, He is never early, nor ever late but always on time. There is a season (a right and appointed time) for everything and a time for every delight and event or purpose under heaven (Ecclesiastes 3:1).
Every test that you have experienced is the kind that normally comes to people. But God keeps his promise, and He will not allow you to be tested beyond your power to remain firm; at the time you are put to the test, he will give you the strength to endure it, and so provide you with a way out (1 Corinthians 10:13).
God doesn't give us more than we could bare, in the wrong timing and /or if we aren't ready to receive it if it means it would destroy us, steal our destiny or come in between or separate us from Him. Many plans are in a man's mind and heart, but it is the Lord's purpose for him that will stand (be carried out) (Proverbs 19:21). He told us He will instruct us and guide us along the best pathway for our lives and He will advise us and watch our progress (Psalm 32:8).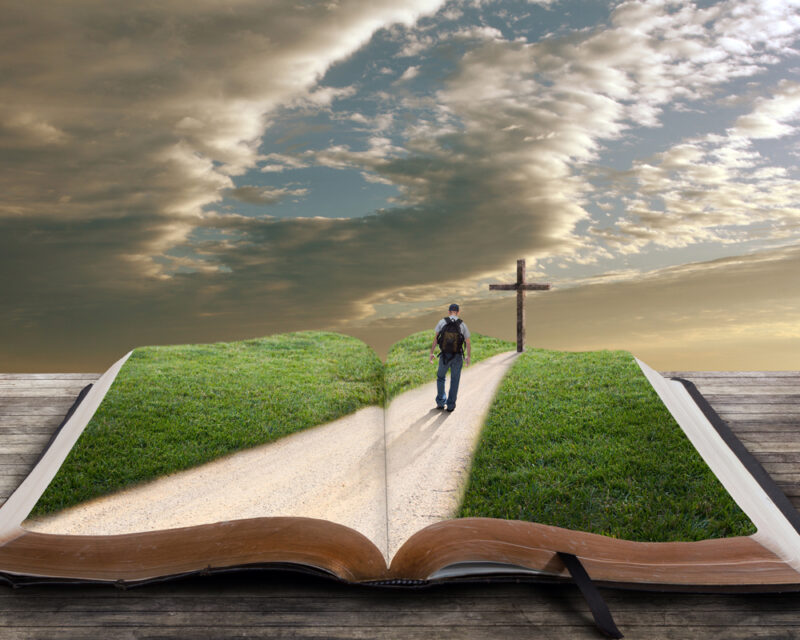 Matthew 6: 25-33 tells us to not be anxious or worry about things like food, drink and clothes. Worrying about such things won't add a single moment to our life. Our Heavenly Father already knows perfectly well that we need these things, and He will give them to us if we give Him first place in our lives and live as He wants us to. But first and most importantly seek (aim at, strive after) His kingdom and His righteousness (His way of doing and being right—the attitude and character of God), and all these things will be given to you also.
Trust (rely on and have confidence) in the Lord and do good;
Dwell in the land and feed (securely) on His faithfulness.

Delight yourself in the Lord,
And He will give you the desires and petitions of your heart.

Commit your way to the Lord;
Trust in Him also and He will do it.

Psalm 37:3-5
I assure you and most solemnly say to you, whoever says to this mountain, 'Be lifted up and thrown into the sea!' and does not doubt in his heart (in God's unlimited power) but believes that what he says is going to take place, it will be done for him (in accordance with God's will). For this reason I am telling you, whatever things you ask for in prayer (in accordance with God's will), believe (with confident trust) that you have received them, and they will be given to you. Mark 11: 23-24
Matthew 17:20 adds to Mark 11:23-25 by saying nothing will be impossible for you. Our part as believers are to seek him first, trust Him, delight yourself in Him, commit your way to Him, ask Him in faith believing that you have received and it shall be done for you. In other words, if whatever you're asking for is according to His will and His word, and if you really believe and have no doubt in your heart, He is surely going to do it.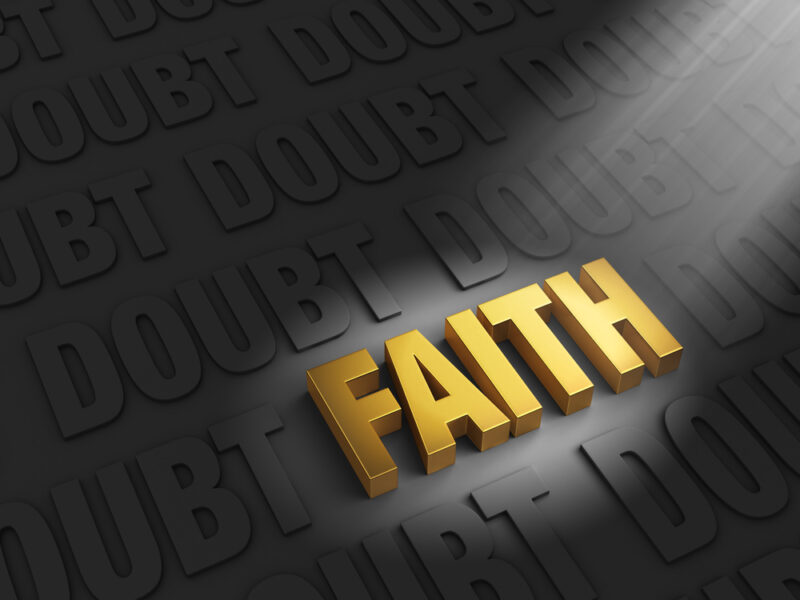 Our God is faithful and true to His word. You must ask Him in faith, with no doubting, for the one who doubts is like a wave of the sea that is driven and tossed by the wind, for that person must not suppose that he will receive anything from the Lord; he is a double-minded man, unstable in all his ways (James 1:6-8).
Faith starts where the will of God is known therefore it's imperative that you read His word because without faith it is impossible to please him, for whoever would draw near to God must believe that He exists and that He rewards those who diligently seek him (Hebrews 11:6).
God gave me a deeper revelation about Hebrews 11:1 that I'd like to share with you. He asked me what the definitions of faith and hope was, He showed me the answers to each word and then merged the two meanings in one profound statement.

What is faith?- Now faith is the substance of things hoped for, the evidence of things not seen (Hebrews 11:1).

What is hope?- Hope is the confident and earnest expectation of all what God has promised and its strength is in His faithfulness.

Therefore, faith is the substance of things you confidently and earnestly expect of what God has promised, the evidence of things not seen yet.

Wait in confident expectation with the right attitude (joy) that He's working it for our good for us who love Him and are called according to His purpose (Romans 8:28).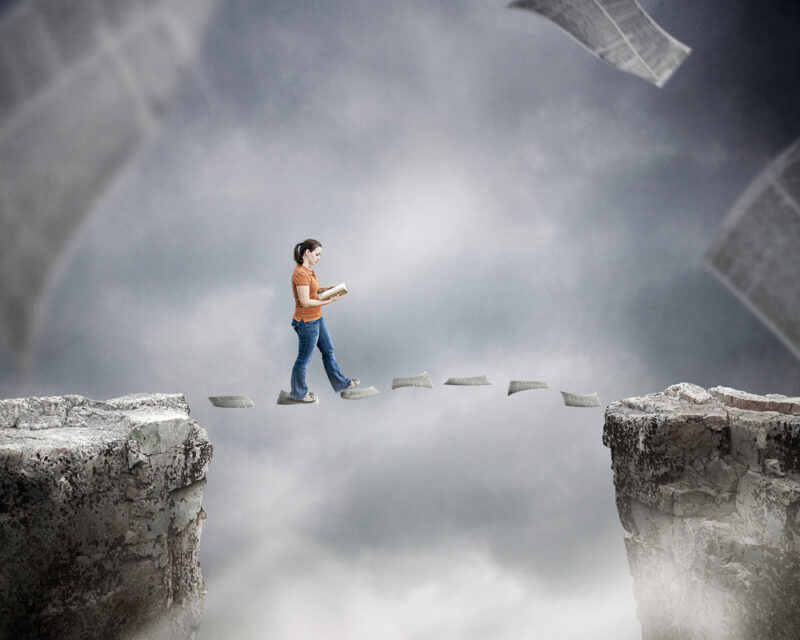 For we walk by faith, not by sight (living our lives in a manner consistent with our confident belief in God's promises) (2 Corinthians 5:7).
If one is a believer of Jesus Christ, they have faith because they believe in a hope and a God that is not seen. Therefore, every believer has faith. We are saved by trusting, trusting means looking forward to getting something we don't yet have—for a man who already has something doesn't need to hope and trust that he will get it but if we must keep trusting God for something that hasn't happened yet, it teaches us to wait patiently and confidently.
In the meantime, which sometimes could be a "mean time", when we don't know what to pray, the Holy Spirit is there to help us in our weakness, so pray in the Spirit (Romans 8:24-26).
God is not a respecter of persons (Romans 2:11) but He is a respecter of faith. Faith is heavens currency therefore you get your need through faith. Without it you cannot receive anything God has offered in His word. Faith is our response to His grace that allows us to obtain the things He has given to us by grace. His part was grace, but our part is faith. It is by faith we receive His promises.
How we act in the kingdom is by believing, receiving and acting knowing fully well that our God will liberally supply (fill until full) our every need according to His riches in glory in Christ Jesus (Philippians 4:19).
Call those things which be not as though they were (Romans 4:17). Make sure what you are praying about matches with what you're saying on a day-to-day basis. Your words have power. If you are praying about something and then are negatively talking about your situation you very well may be cancelling out your prayers.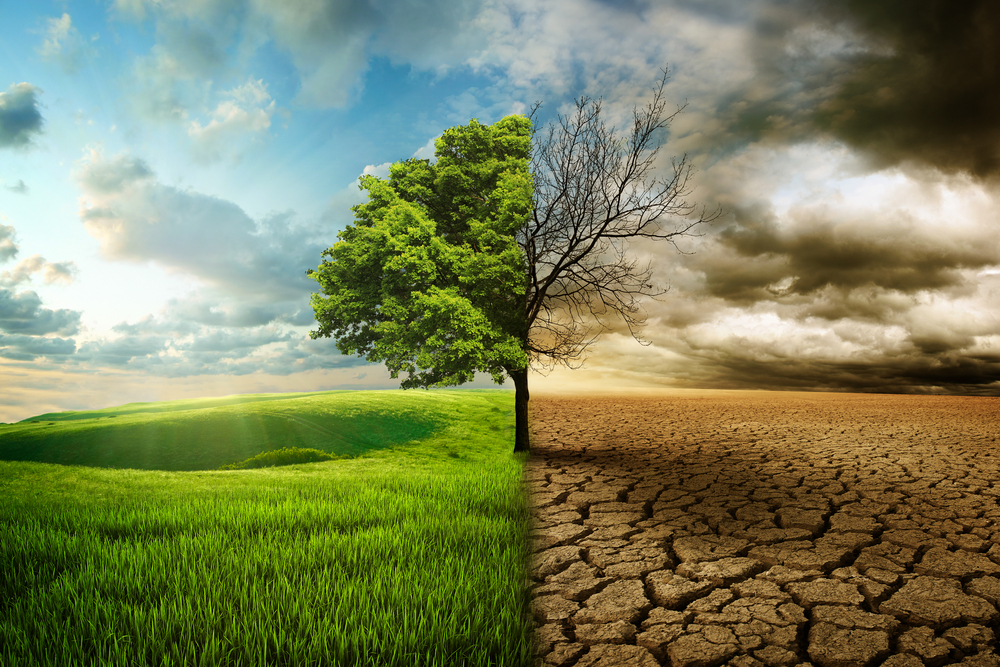 Begin speaking life into your situations and not death. Talk to your situation as if you've already received what you're praying for. Decree and declare it into existence. Together with the right words you need to also have the right and positive attitude.
Only God completes us and makes us whole no person or thing could do that so if you think when you get the ideal job, spouse, house, car or degree then you'll be happy trust me you won't be. You cannot base your happiness on a person or thing. Happiness is a fleeting emotion, what we need to strive for is joy.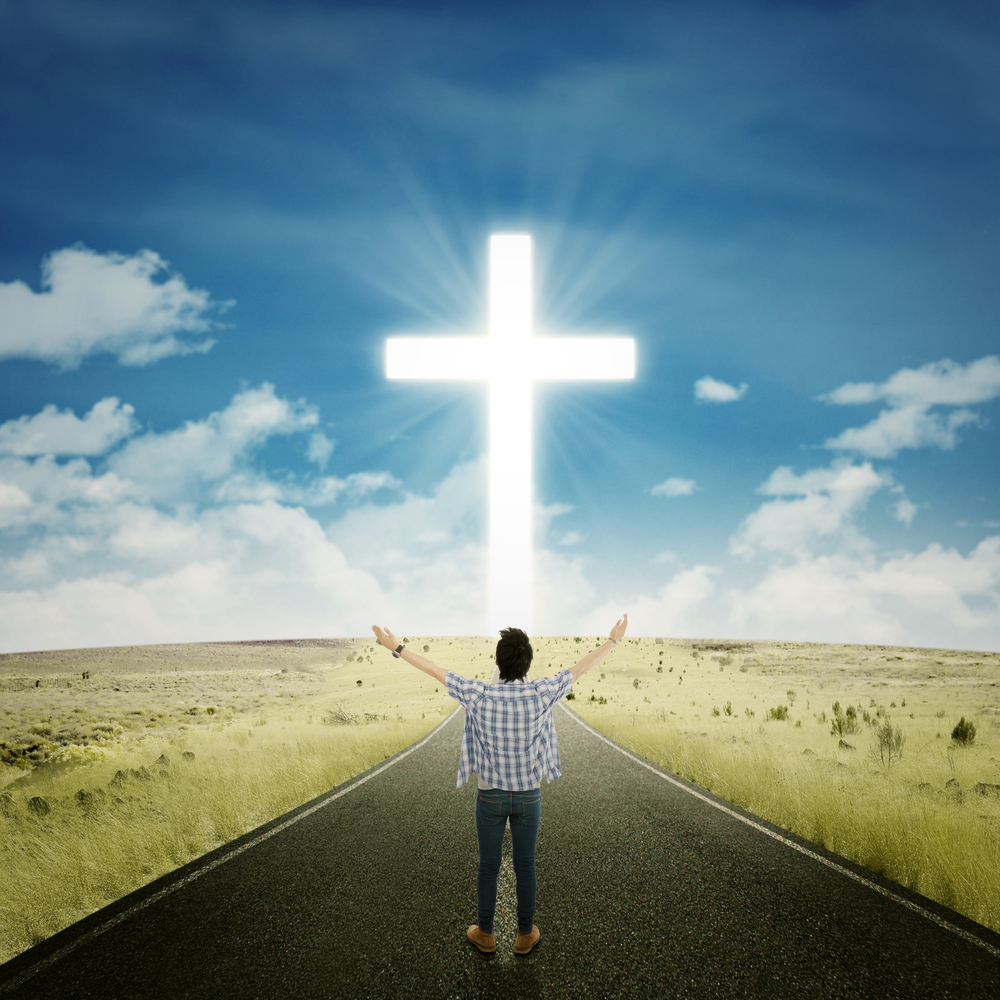 True joy and fulfillment only come from God. As we praise, worship and commune with our Father He restores our soul and fills us with His light, love, peace and joy. We need to be joyful and delight ourselves in Him and only then will He give us the desires of our hearts. We are fully whole and complete in Him. We are imperfect beings made perfect in Jesus Christ.
Psalm 23:1 states, "The Lord is my shepherd I shall not want." When we make Jesus the Lord over our life, He is our shepherd who takes care of His sheep and we shall not want or lack of anything because He has already provided everything for us. Our Heavenly Father sacrificed His only son and Jesus sacrificed Himself for us. His divine power has already given to us all things that pertain to life and godliness (2 Peter 1:3). God has blessed us with every spiritual blessing in heaven because we belong to Christ (Ephesians 1:3).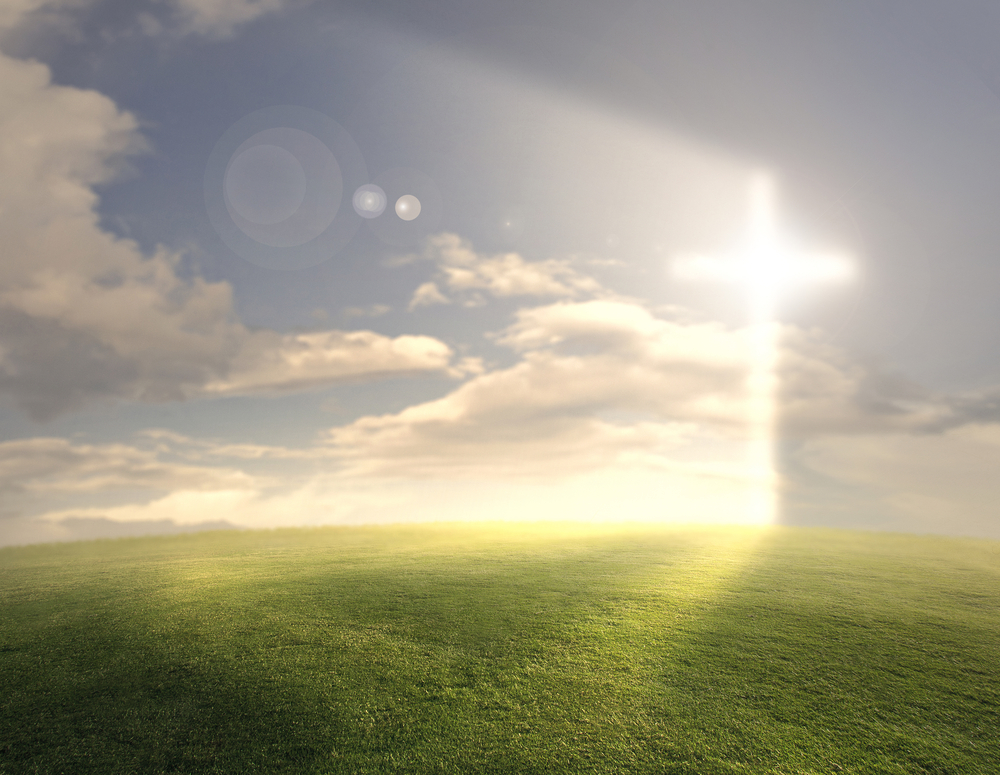 Whatever you ask in Jesus' name, He promised He will do it, so that the Father may be glorified in the Son (John 14:13). In John 15:16 Jesus said again that whatever we ask of the Father in His name (as Jesus' representative) He may give to us. Here He also equates answered prayers to bearing fruit that will keep on bearing, that will remain and be lasting. The thing is we must remain in Christ as He remains in us, He is the vine, we are the branches, no branch can bear fruit by itself without remaining in the vine, neither can we (bear fruit, producing evidence of your faith) unless we remain in Him and His words in us (John 15:4-5, 7).
In John 16: 23-26 Jesus reveals to us because of what He accomplished on the cross reconciling us with the Father, we are able to go directly to Father and use Jesus' name and we shall now ask and keep on asking and we will receive, so that our joy may be full and complete.
God has provided everything for us (salvation, healing deliverance, prosperity, etc.) so that we have life and life more abundantly so that we shall not want or lack of anything. The Bible is full of His promises for our lives. When we receive His blessing by faith and trust in His name, with an unmovable attitude of confident and earnest expectation that He will be faithful to perform His word, He is pleased with us.
When we make our petitions to God, we are to be strong in the Lord (draw your strength from Him and be empowered through your union with Him) and in the power of His (boundless) might (Ephesians 6:10). Our answered prayers come not by might, nor by power but by His Spirit (Zachariah 4:6). It's His Spirit within you together with your faith believing that you've received that releases His strength. For Jesus said that all things are possible for the one who believes (Mark 9:23).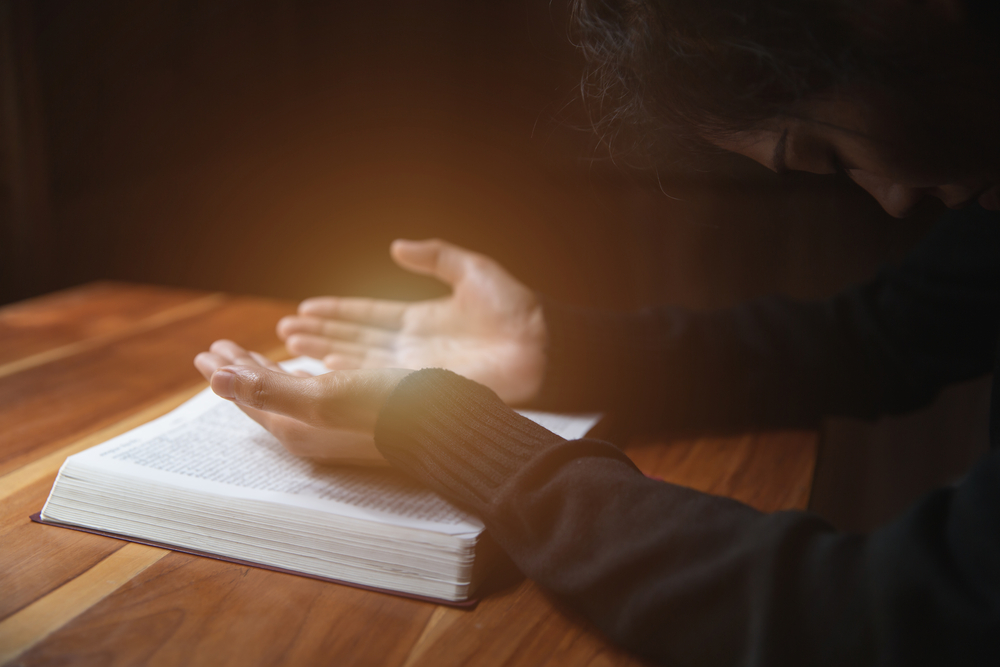 Our God is El Shaddai meaning "the All-Sufficient One," or "the God Who is more than enough," who by His mighty power at work within us is able to do far more than we would ever dare to ask or even dream of—infinitely beyond our highest prayers, desires, thoughts, or hopes (Ephesians 3:20).
2 Corinthians 1:20: For as many as are the promises of God, in Christ they are (all answered) "Yes." So through Him we say our "Amen" to the glory of God.
When you pray believe that you shall look upon the goodness of the Lord in the land of the living! Wait for the Lord; be strong, and let your heart take courage; wait for the Lord! (Psalm 27:13-14)
A Word of Counsel
From my personal experience I've learned that when we make the thing we want the center of our life, we make it an idol which is wrong in His eyes. Our God is a jealous God, and we are called to have no other idols or gods before Him (Exodus 20:3)- this is the second commandment. Sometimes we do it without even knowing it.
He yearns jealously over the spirit that He has made to dwell in us (James 4:5). No one can serve two masters; for either he will hate the one and love the other, or he will be devoted to the one and despise the other. You cannot serve God and mammon (money, possessions, fame, status, or whatever is valued more than the Lord) (Matthew 6:24).
The center of our lives belongs to Jesus only He is significant, pure, true and strong enough to hold that position. Therefore, guard yourselves from idols (1 John 5:21). He is the only one that truly loves us, wants the best for us and the one who we could fully trust.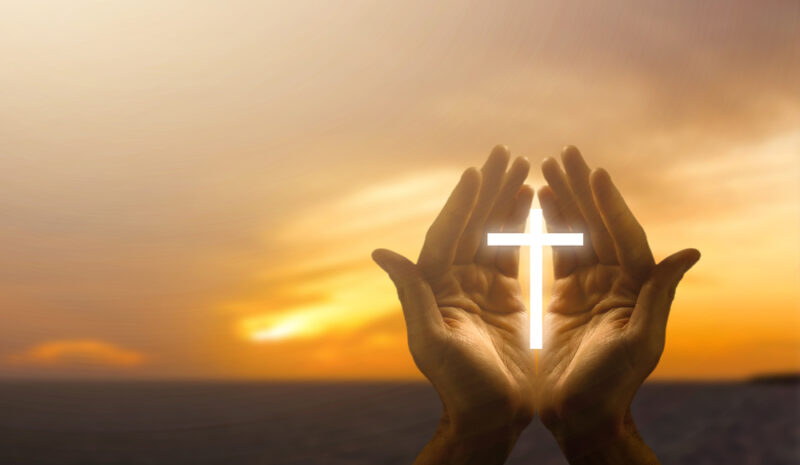 Trust God completely but man discreetly.
Whatever we put the center of our lives other than God (whether it be a person or a thing), Satan could use that idol as an open window to attack, seek, kill and destroy us. Since our God is a jealous God, He will seek to pull down, destroy and shatter any idol in your life in order for you to realign and put Him back where He is supposed to be- at the center.
Ultimately, it's your decision to repent, become dead to and let go of any idol in your life. Therefore, after you have prayed the prayer of faith believing you have received, wait upon Him, seek Him first and all shall be added. God wants us to have a deep personal and abiding trust and confident faith in His power, ability and faithfulness.
I've put together some simple guidelines for you below to keep in mind when making your petitions to our Heavenly Father.
Guidelines for Answered Prayers:
Live a righteous life separating yourself from all known sin, staying committed to God for the effectual fervent prayer of a righteous man availeth much (James 5:16).
Go in His word to find scriptures to back up what you're praying for and solidify your case and petitions.
Before you pray agree and believe in the word and settle it in your heart and mind
Watch out! Don't doubt! Just BELIEVE!
With the scriptures you found, personalize them and decree, declare and prophesy them over and over again into your life. Then, watch it manifest (the more you speak the word into your life the more you would believe it if you initially had doubts).
Know that He will only give you His best and wants to bless you more than you could ever ask, think or imagine.
At the beginning of prayer come boldly before Him and enter His gates with thanksgiving, and into His courts with praise, giving thanks to Him and by blessing His holy name.
Ask and you shall receive, believing that nothing is impossible with God knowing He wants to bless you more than you want the blessing.
Pray according to His will.
Ask for Him to prepare and ready you to receive your blessing.
Ask in His name because whatever you ask for in His name, He promises He will do it.
Have deep personal and abiding trust and confident faith in His power, ability and faithfulness.
He has provided it so all you have to do is receive it, settle it and give Him thanks for His answering prayers.
Match your words and attitudes with what you're praying for.
When the enemy comes with His lies to make you doubt, submit to (the authority of) God, resist the devil (stand firm against him) and he will flee from you (James 4:7).
Keep prophesying the declarations you have made over your life calling what be not as though they were.
Act like you've already received your blessing.
Daily choose to put your trust, hope and faith in Him and be at rest in His absolute goodness.
Wait in confident and earnest expectation that He is (actively) watching over His word to fulfill it (Jeremiah 1:12), in other words, He is working. For His word is forever settled in heaven (standing firm and unchangeable) (Psalm 119:89).